<! -- Blog Post -->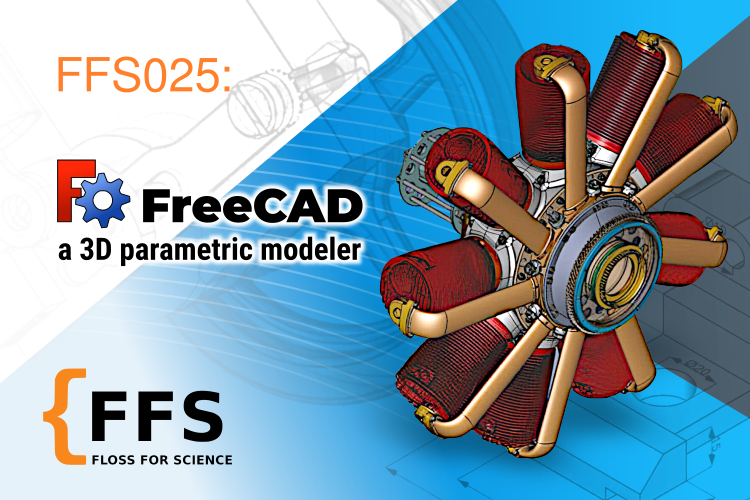 EP025 FreeCAD, a 3D Parametric Modeler
Feb 5, 2020. | By: Admin
Outline
In episode 25, we interviewed Kurt Kremitzki about the paramatric 3D modelling tool FreeCAD. After discussing his previous experiences with CAD software and how he got involved in the FreeCAD project, we asked him about the current development status of the project before digging deeper into a few of the workbenches offered by FreeCAD. We also compared FreeCAD to LibreCAD and QCAD for applications only requiring 2D drawing instead of parametric 3D models and we discussed about compatibility with commercial CAD systems and standard exchange file formats. We were pleased to learn about the development status of a stable topological naming engine paving the way for the integration of an official assembly workbench in future releases. We then discussed about the spread of FreeCAD in companies and universities as well as ways to contribute to the FreeCAD project. We finished the interview with out usual quick questions and with a mention of their recent presentions at FOSDEM 2020.
About FreeCAD:
FreeCAD is a cross-platform parametric 3D modeler. Architecturally, it is a Qt application with a C++ core extended with Python, and uses a modular, workbench-based approach. Besides traditional CAD functionality, FreeCAD offers computer-aided engineering and manufacturing features, integrating with other open source projects like OpenFOAM (CFD), Gmsh & Netgen (meshers), CalculiX & Elmer (FEA solvers), IFCOpenShell (BIM), OpenCAMLib (CAM/CNC) as well as integration with KiCAD for electronics design automation.
About Kurt Kremitzki:
Kurt Kremitzki is a biosystems engineer, an admin/developer for the FreeCAD project, and a Debian Maintainer on the Science Team. During the day, he works as a Scientific Software Developer for Enthought, a digital transformation company at the heart of the scientific Python ecosystem.
Links
Listen to this episode here or add our rss feed to your favourite podcast application.