<! -- Blog Post -->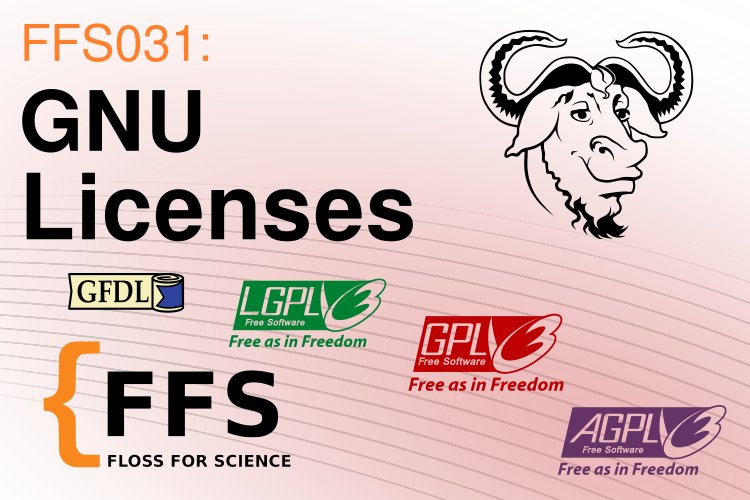 EP031 GNU licenses
Apr 27, 2021. | By: Admin
Outline
Note : This interview was recorded in the summer of 2020. However, due to the pandemic we could not release the episode timely. Therefore, the current status of FSF and recent events are not discussed in this episode.
In episode 31, we interviewed Craig Topham from the Licensing and Compliance Team of the GNU Project about GNU software licenses. We started by discussing about his involvment in the compliance team at the Free Software Foundation (FSF) and what got him interested in the topic of free software. The portion of the interview centered around the GNU project with an emphasis on the GNU software licenses. We went through the GPL, LGPL, AGPL and GFDL licenses to explain some of their differences and why you may want to use one instead of another. We asked questions about the specificities of licensing your code in the context of scientific software and the issue with licenses proliferation. Some of the differences between the different versions of the GPL were presented later in the discussion to show the improvements brought in the version 3 in regard to the compliance and patent sections. We asked him about his take on the philosophical differences between GNU style licenses and the MIT/BSD licenses in regard to the debate between user and developper freedom. We followed by going through some myths surrounding the GNU licenses and a general discussion about freedom and privacy. We finished the interview with our usual quick questions.
About GNU project:
About GNU licenses:
About Craig Topham:
Craig has been an Associate Member since 2007, and he came to work for the Free Software Foundation as a Copyright and Licensing Associate at the end of 2018. Prior to the FSF, Craig worked as a PC/Network Technician for the City of Eugene, Oregon for twelve years. Some of Craig's FSF duties include: handling copyright assignments, GPL compliance for FSF-copyrighted works, and helping with the Respect Your Freedom program. Besides the desire to see free software thrive, Craig also envisions a world where everyone's inner light shines bright.
Links
Addendum
Craig asked us to post some clarifications after he listend to the recording:
Listen to this episode here or add our rss feed to your favourite podcast application.